Jai, India's beloved iconic tiger, is presumably dead! The news comes two years after country's biggest cat went missing.
According to wildlife officials, the probe by the National Tiger Conservation Authority reveals serious lapses on part of the Wildlife Institute of India. The experts feel that going by all accounts, Jai is dead. 
'Considering the available information, and in absence of concrete evidence about the fate of Jai, this committee is of the view that it is very difficult to pinpoint the exact cause for his sudden disappearance, and death can\'t be ruled out,' Mid-Day quoted the report, which is yet to go public.
In August 2016, four months after Jai's disappearance, there were reports that some poachers were detained from Paoni in Bhandara district that is part of Jai\'s territory spread.
While forest officials quickly clarified that the offenders were not related to any tiger poaching offences, several wildlife lovers claimed that they were hoping that their beloved Jai is alive.
Even two years ago, despite many claims being made by the forest department of Jai\'s spotting, not even one proof could be made public. Another issue was that there was no major activity of cattle kill being reported for a long time in all the areas where the forest department claims to have found indirect evidence of him.
Incidentally, Jai\'s last location was based on his radio collar signals. It was on April 18, 2016 at Paoni range, which was close to Jai's habitat of Umred Karhandla.
In its report, the NTCA has also raised questions against the credibility of Dr Bilal Habib's theory of another tiger in Jai's territory. 
Dr Habib, the senior scientist had radio-collored the iconic tiger. 'There are issues with respect to the explanation given by Dr Habib… In case of UKWLS, the subadult male tigers are too young (18 to 24 months) to pose a challenge to an established tiger in his prime, and there is no report of territorial fight or aggression between territorial male and subadult tigers. There is no record of adult male tigers giving away territory without any aggressive interaction,' the NTCA report said.   
Tigers
Tigers India
Jai the tiger
Jai tiger maharashtra
jai tiger dead
tiger population in India
tigers in India
Tiger poaching
Umred Karhandla Wildlife Sanctuary (UKWLS)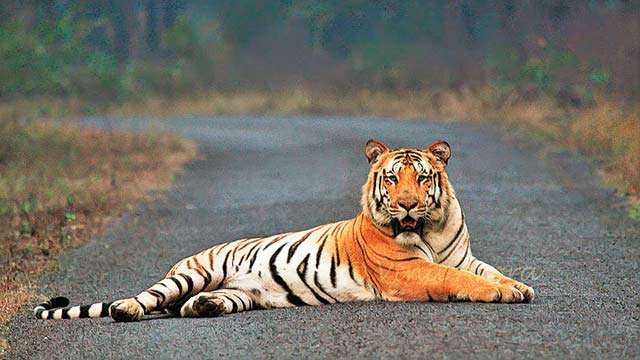 Has India lost its biggest tiger forever? Experts believe Jai is dead
Source
http://www.dnaindia.com/india/report-has-india-lost-its-biggest-tiger-forever-experts-believe-jai-is-dead-2613182